Application designed to manage web cam settings.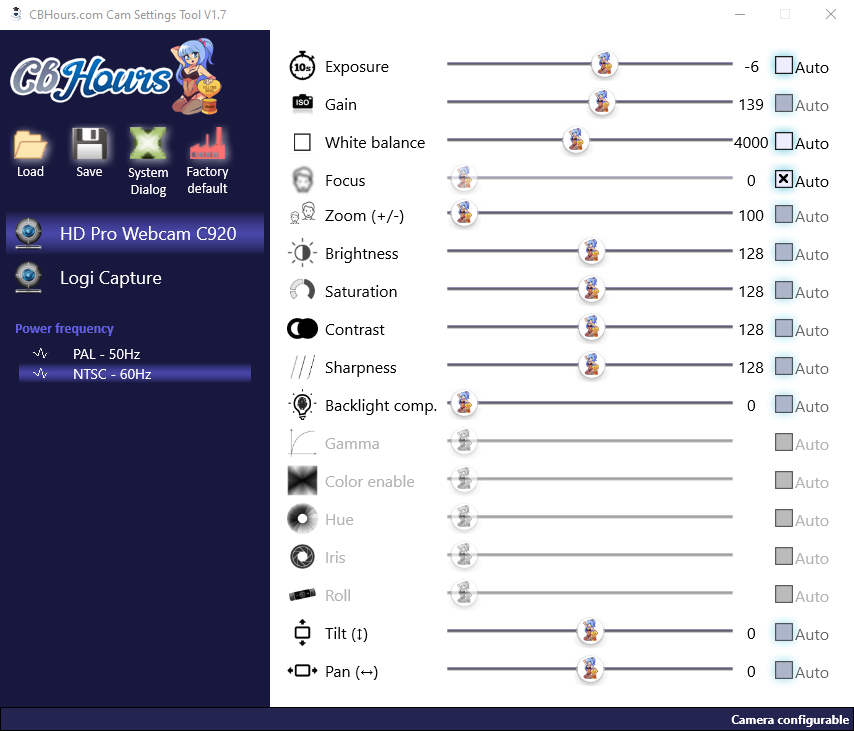 Installer Link: https://www.cbhours.com/CBHCamSettingsToolSetup.exe
(This adds a CBHours folder to your startmenu with a shortcut to the camera settings tool)

No Installer Link: https://www.cbhours.com/CBHCamSettingsToolV1.7.zip

This month marks the two year anniversary for CBHours and I wanted to give something back to the community.

Note: This software has difficulties controlling 2 cameras with the exact same model connected to the computer at the same time.

Main Features:
1. The ability to easy adjust your settings regardless of the software you use without resorting to things like g-hub or older logitech software. You can even lock down exposure while using logi capture. It should function with any webcam but all I have here is logitechs to test with.
2. The ability to save as many different configurations as you like, want one for morning and night? no problem.
3. Automatically pulls the currently used settings from the camera every 5 seconds, why is this useful? well different applications can change your settings while you broadcast and you may not immediately notice for example auto exposure but here you'll automatically see it.

I ordered the settings to be newbie friendly because a lot of models reach for brightness and contrast first but really for optimum smoothness you want to adjust the exposure as low as you can as long as you can increase the gain to still have a bright enough display.